Nolen Shore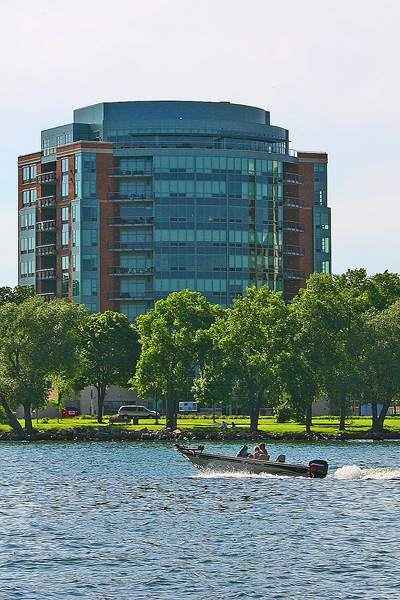 Price Range: $459,000-$2,000,000
Address: 350 S. Hamilton St. Madison, WI 53703
Date Built: 2006
Floors: 11
No. of Units: 64
Live on a urban cul-de-sac in the heart of Madison, close to the Capitol, Monona Terrace, Overture, State Street and the Lakes. A new venture from McGrath Associates, Nolen Shore offers lakeshore homes with expansive views.
At the "gateway" to downtown Madison, Nolen Shore's signature architecture will be a focal point in a thriving, vibrant residential district just 3 blocks from the square.
Be part of Downtown Madison's housing renaissance!